Choose a method of Support from below, which you are most comfortable with, or is most relevant to your situation.
Help Manual
There is a Help Manual built into Linux Lite. Click on Menu, Favorites, Help Manual for more information.
You can view the Help Manual online by clicking here. The Help Manual is regularly updated with new content. From Linux Lite 1.0.6 onwards you can click on Menu, Install Updates to get a fresh copy of the Manual at any time. The Help Manual has been written for the current version of Linux Lite, but most parts are still relevant to previous versions.
Forums
Forums are a great resource for information. Begin by searching for your problem here.
If no results turn up, by all means please post a new thread in the correct section clearly describing your situation.
Click here to use the Forums, you'll need to register before you can post.
Linux Lite A.I.
Ask our OpenAI powered Bot for a solution to any issues you may be having.
The technology used here is truly incredible and we're sure you'll find it extremely helpful. Click on here to ask any type of question about Linux Lite.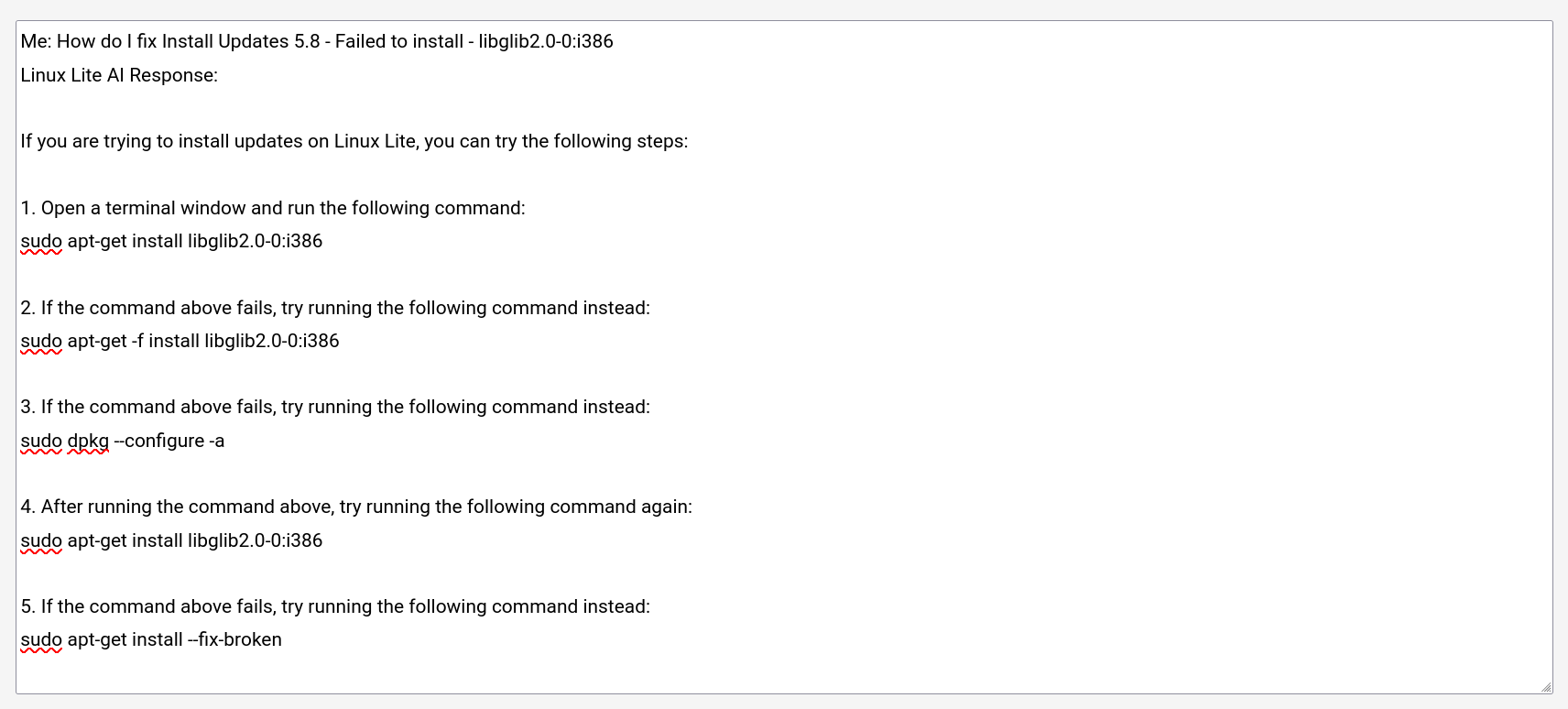 Hardware Database
Check out our Hardware Database here to see if your model is already listed. Don't forget you can also run Linux Lite live before you install it to see if your hardware is supported. You can also help by reporting bugs here.
Discord Community Channel
Started in late 2022, the Linux Lite Discord Community Channel was set up to facilitate general discussion about Linux Lite. Although not an Official means of Support, there may be from time to time people in the channel who will help you with any issues. The best and still preferred means of Support, is our Linux Lite Forums (see above).
Click on the image below to join our Discord community.
Terms and Conditions Privacy Policy
Click here to view our Terms and Conditions and Privacy Policy.